Information about "Chen Style Taijiquan Practical Method" (Tai Chi) …here
Information about "Qigong" …here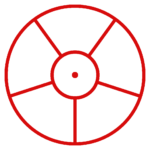 Workshops, weekly classes or private teachings are all running under "Divine Arts", an activity under the legal umbrella of Auroville. With your participation and contribution you are also supporting the development of the International Township of Auroville.
At the present moment there are no regular group classes going on, but we do individual sessions and irregular meetings. In case you are interested, please get in contact with us, the dates are given … here.