Information about "Chen Style Taijiquan Practical Method" (Tai Chi) …here
Information about "Qigong" …here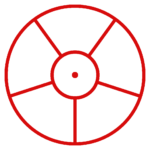 The classes are running under the legal umbrella of Auroville. With your participation and contribution you are also supporting the development of the International Township of Auroville.

Classes are still on pause – might change soon!

Up to the present moment we still have not re-opened our regular public classes in Auroville, but it will be possible soon to run them again. If you are interested, please let me know by using the contact given … here, and/or sign up for the newsletter (scroll to the bottom of the page).
Thank you well and see you soon,
Michael
Contribution for the classes
Guests: 400 INR (1h, Taijiquan or Qigong) – 600 INR (2h, both)
Volunteers: 200 INR (1h, Taijiquan or Qigong) – 300 INR (2h, both)

Free contribution for Aurovillians, Newcomers and Locals from the surrounding villages!
Private Lessons
Private Lessons can also be done online.
Guests & International: 2000 INR (1h)
Aurovillians, Volunteers, Indian Nationals: 1500 INR (1h)