— Dates & Rates —
Ongoing weekly training sessions for Qigong and Chen Style Taijiquan Practical Method (Tai Chi), drop in at any time, and private online lessons possible.
Information about "Chen Style Taijiquan Practical Method" (Tai Chi) …here
Information about "Qigong" …here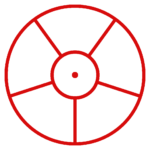 The classes are running under "Divine Arts", an activity under the legal umbrella of Auroville. With your participation and contribution you are also supporting the development of the International Township of Auroville.

Schedule
Thursdays 7-8am
Drop in for beginners is possible at any time!
Place
At Johnny's Place, Fertile.
Please get in contact with us and we send you the precise directions.
Contribution
for the classes (group training)
Free participation for Aurovillians, Newcomers and Locals from the surrounding villages!
One session (60min):
300 INR (Internationals) – 200 INR (Volunteers of Auroville & Indian Nationals)

for private lessons (off- and online possible)
Guests & International: 2000 INR (1h)
Aurovillians, Volunteers, Indian Nationals: 1500 INR (1h)